September 20th, 2010 | by: Bojan |

Comments(21)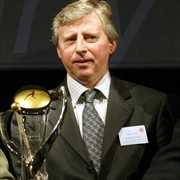 Radomir Antic has finally been fired. There were rumors of this after the poor results in South Africa but after suffering a draw against Slovenia at home it finally happened. Tomislav Karadzic the president of Serbian Football Federation said "Our board feels that the team has not been managed properly after qualifying for the World Cup and that Antic is an excellent coach but not for the long term." He also stated "We are aware that it is bad to change a coach during qualifiers, but we have to take that chance."
In comes Vladimir Petrovic who is currently coaching Romanian side FC Timisoara. Vladimir Petrovic stated "I know all the players, but I only have a very short period in front of me so I do not want to change the playing staff." "I believe that my main goal is to fix the atmosphere in the national team and to qualify for the European Championship finals in Poland and Ukraine." He is also gone on to say he will call up players from his under 21 days where he took Serbia & Montenegro to the finals to only lose to Champions Italy.
My opinion of this change is a good one. Antic had blended a team that was mostly composed of Javier Clemente. He embarassed Serbia in the World Cup other than a big win against Germany. Being banned 4 games from FIFA also played a huge part in his dismissal. In comes Petrovic who personally I only see the FSS geting him because the price was right. He will not be able to fix the problems with the team. Thats something the player will have to do on there own. He is not a name that will come into a side and change things as Militinovic or Stojkovic and others are. He is simply there to just coach a team that is having problems not being able to fix them. He already talked about calling up some players from the Under 21 side of 2004. Most of those talents either play for Serbia currently or play for Montenegro. So I dont see this coach doing much now as in the long term. What makes it worse is he known for being very defensive. We dont need to go back to the days of Duljaj and Nadj and Jokanovic and have a very defensive midfield. It's bad enough Stankovic plays defensive for Serbia but attacking for Inter.
In all fairness the best coach recently that Serbia had was Clemente. He brought in a whole youth of players and gave them national team experience. The only problem was that we were in a tough group with Poland, Finland, and Portugal. If we had given him time im sure we would have went far in the World Cup. It's different when you bring in a coach of different nationality or of a big name. He wants to shake things up and wants to make his name look good by achieving success. Petrovic is not the right man, he will be told who to call up who to play and such. Crvena Zvezda and Partizan need to sell players too.
If this plan works and they do qualify for the EURO than its more the players responsibilities to perform. So far we've seen a team underachieve. Serbia always has one of the best teams in the world on paper but can never show it in the big stage. Back in the day Stojkovic, Jugovic, Mijatovic, Milosevic and others played for a country that they felt no longer existed and represented that country with pride. I remember when they would crush the Faroes by 8 goals. Or play draws with Brazil. So you would think with the country now being Serbia these players would show up but they still dont. The only players who play with some pride are Stankovic, Vidic, Ivanovic and Jovanovic. The rest can't perform like they do for there clubs. All you can do is just wait and see what we do against Estonia and the Italians.
Create your ultimate
Fantasy Premier League
team and play the
Fantasy Football
game from The Sun
Serbia Football Links